Signed Peggy Lee + A Collection Of Her Recordings On Lp, Cd, 45, DVD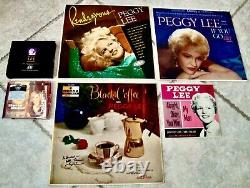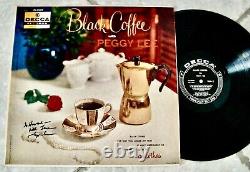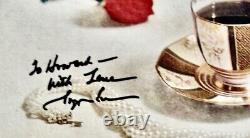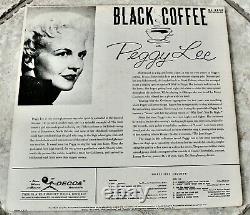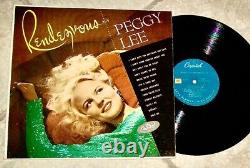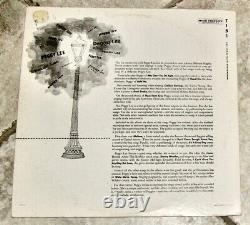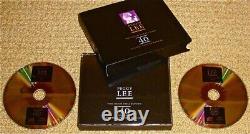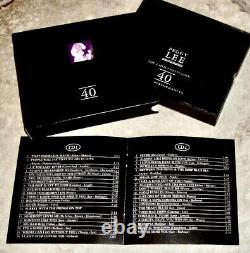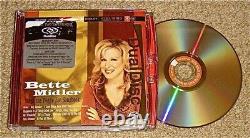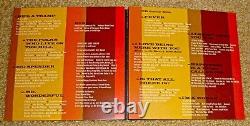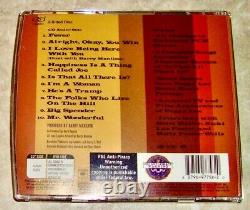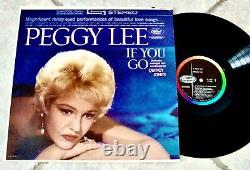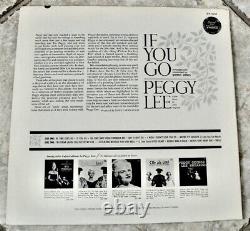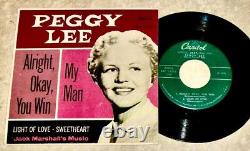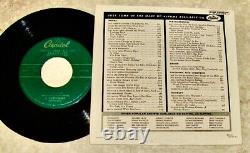 AMAZING PEGGY LEE COLLECTION Across many music formats PLUS HER AUTOGRAPH (see photos for complete playlists). 1 PEGGY LEE: Black Coffee (1956) (Decca - DL-8358) (Signed By Peggy Lee while I was in her presence) This album includes one of Peggy Lee's most ICONIC hits "Black Coffee" among many other great American standards. It was her first album for Decca records, issued as a 10" LP and then re-issued with 4 more songs added as a 12" LP. CONDITION: Vinyl = Very Good - (some lite visible scratches). Cover = Very Good (8upper seam break-otherwise in excellent condition).
2 PEGGY LEE: Rendezvous (1955) (Capitol - T-151 - Original Turquoise Label - 12 Vinyl LP) It's 1955 and Peggy Lee sings a dozen songs, making many of them her own classic versions, including Why Don't You Do Right, Deed I Do, Them There Eyes, Mañana, I Don't Know Enough About You, It's A Good Day. CONDITION: Vinyl = Very Good ++ (number "20" paper sticker attached to both sides of label). Cover = Very Good + (2 split on upper seam). 3 PEGGY LEE: The Gold Collection - 40 Classic Performances (1997) (Proper/RetroBIEM/MCPS - R2CD-40-34/1- 2 CD-SET) 40 of Peggy Lee's most famous recordings. CONDITION: 2 CD's, Jewel Case, Cardboard Box Cover = Excellent.
4 BETTE MIDLER: Sings The Peggy Lee Songbook (2005) (Columbia - CN-97758 - 2 Sided "DualDisc" CD/DVD). CD Audio Side: Bette Midler gives her take on 10 Peggy Lee Classics.
DVD Side: Interview with Bette / Footage of Peggy Lee, complete TV & Film performances of Fever, Is That All There Is, He's A Tramp, and I'm A Woman. CONDITION: CD/DVD & Jewel Cover = Excellent. 5 PEGGY LEE: If You Go (1961) (Capitol - ST-1630) A collection of 12 beautiful love songs arranged and conducted by Quincy Jones.
Cover = Very Good ++ (slight bend in upper right corner of front cover). 6 PEGGY LEE: Alright, Okay, You Win / Light Of Love / My Man / Sweetheart (1958) (Capitol - EAP-1-1213 - 45 RPM-7" Extended Play Record) Extended Play 45 that includes the classic Peggy Lee hit "Alright, Okay, You Win. CONDITION: Vinyl & Original Cardboard Printed Cover = Excellent. LP's come boxed carefully in corrugated boxes made specifically for LP's, with filler pads and bubble wrap on both sides to protect the cover.
LP's are housed in clear plastic LP sleeves.