Sidewalk Vinyl /100 signed by Kip Kaplan Autograph Auto Autographed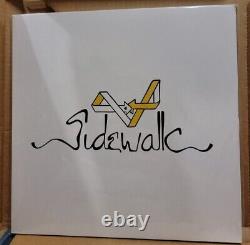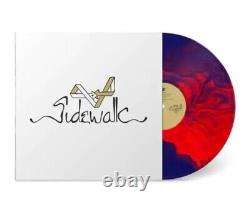 Sidewalk - Vinyl - /100 signed by Kip Kaplan. Jackpot Exclusive Version: Limited to 100, silk-screened cover, hand-poured vinyl (no two are identical), hand numbered, signed by Kip Kaplan. Private Press AOR rock lost classic. Originally released in 1976 in a pressing of only 100 copies.
Liner notes by Doane Perry of Jethro Tull. Sourced from the master tapes. Working directly with members of the band, Jackpot Records has lovingly restored the original master tapes to bring this record to private press fans for the first time. Sidewalk's sound existed somewhere between Steely Dan's relentless jazz-prog shredding, the outdoor festival chug of Chicago and the technical prowess of YES if they backed up a lost 70's AOR songwriter. At the height of FM Radio rock, Sidewalk combined high-level chops with innovative chord progressions and advanced studio production to create a serious contender in the Cal-Jam festival era.
But they tragically disbanded after pressing up this sole LP as the only document of their existence. This LP is pressed on high-quality vinyl and includes original artwork with liner notes written by Doane Perry of Jethro Tull.