Mellow Candle Swaddling Songs lp folk psych prog vinyl record 1st press SIGNED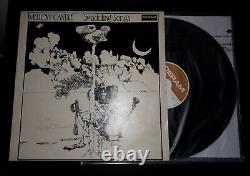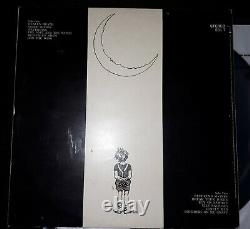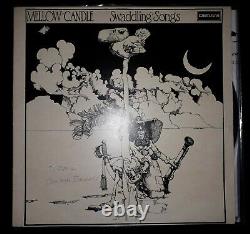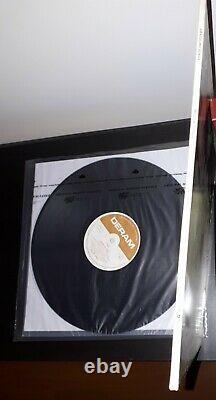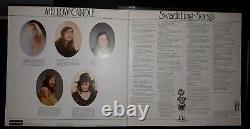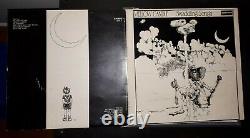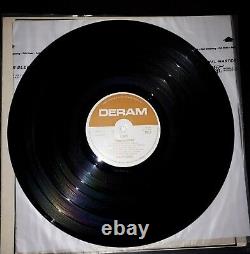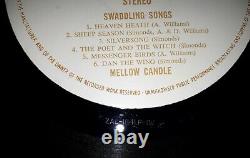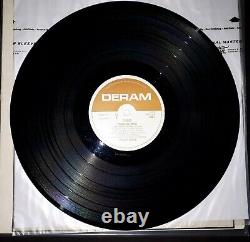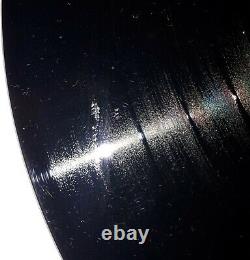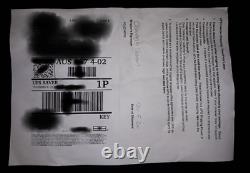 For sale is the one and only, Swaddling Songs album by Mellow Candle. Rather than explaining the album itself you are here because you know all about it! , I wanted to explain the origins of this particular copy.
This copy is the personal copy of. Since then, the crunch of the global situation has hit me hard and I have been downsizing my entire collection over the last few weeks, as well as the next few weeks. My plan was to have a huge record room, in which I hanged up all my signed records on the wall, but the reality is that is now 10 years away. My records are in a generic (however, reliable) Ikea record shelf, and well looked after.
Yes, this is the 1. Original pressing gatefold on Deram records, and I have uploaded a picture of the stamped matrix.
Please note it does also come with the original Deram paper and plastic layered inner sleeve, I simply stored mine in a high quality inner sleeve after a clean to avoid fogging from those said inner sleeves. I will include both the original inner, and the one pictured.
I have just played through the entire record, start to finish, on a Technics SL-1200MK2 turntable and an Audio Technica At 440mla stylus, and will present my detailed findings below for you. Light crackle as it begins to spin, once the vocals kick in, all the crackle disappears. No clicks / pops, skips etc. The light crackle re-appears but is not distracting, once those chorus vocal harmonies come in, you dont care about the light crackle. For the rest of the song, the crackle is barely audible, and Im testing it through headphones! Light crackle can be heard again as the song fades out. Lighter song, so the light crackle in the background is slightly more evident, but at no point do I hear any pops, skips etc beyond the light crackle.
You hear the birds chirping, and once the bass and vocals kick in, most of the light crackle is covered again! Heavy bass covers the light crackle.
Has to be one of the best songs on the record, and I begin question my decision to sell it, despite my situation.. Again, a lighter song and some very light crackle can be heard through headphones as the song plays.
Vocals seem to cover 90% of any light crackle, and for a while it sounds flawless despite being a lighter song. Light crackle seems to disappear completely towards the louder, latter part of the song. Heavier song, soaks up any crackle as soon as it starts! You can decide whether the To Dan signature refers to me, or to Dan the Wing. Fades out with crackle as expected.
Here we go, side two. Lighter song again, bit of light crackle and with just piano and vocals. Some light crackle-esque light clicks can be heard towards the very end of the song, but no other nasty deficits of this sort.
This track starts with some light crackle-like clicks vs. Intrusive POPS, once the second vocal layer comes in, this is gone, and this section plays flawless. Some light crackle in the Track 8 to Track 9 transition, but this is again covered 90% by the heavier music i. The band declares they want no water with their wine, and in doing so soak up the light crackle. As above, some light crackle in the transition, which is 95% covered by the bass, drums and vocals.
No clicks / pops, skips etc! This song is an example of parts of this record which sound closer to EX (excellent condition). I would suspect a brand new repress sounds worse than this 48 year old record, particularly in such incredibly clean moments.
Vocals are quite loud in this one, which again, covers 95% of the light crackle, I dare say (again) that you would get more noise from a brand new re-press. Not my favourite song, but thats for you to decide. Again, no clicks / pops, skips etc and sounds closer to Excellent condition for the most part. Light crackle in the transition, and when that bass and vocals kick in, beyond being a bloody amazing song, also covers all light crackle.
I wish that it was terrible, but its not, its amazing. It shows the futility of reviewers at the time, and the reality that good music stands the test of time. Given the above playback, the record grading will be discussed below. Very Good (VG) to Very Good Plus (VG+).
Side A looks VG+, only some minor hairlines. Side B has two marks, one is pictured (in either song 1 or 2 in Side B) and the other one is an approx 3-4 cm line (in either the second to last, or last song) (which could not be picked up in a photo). Neither affects play significantly, and please refer to my detailed playback above to gauge how this might affect it (I believe the first mark might be between track 7 and 8 given my playback experience, but Ive had my share fair of terrible condition records, and these clicks are not your annoying POPS you expect to hear from a serious scratch, more like crackle youd expect from a 50ish year old record). Like mentioned above, please refer to my playback details, but I think, given moments where the record is in small parts sounding VG, and for the majority sounding closer to EX, overall the record plays VG+.
The cover has some scratches, scuffs, wearing and minor bending (please see the photos), the inside gatefold has a faint musky scent (and some ageing spots to explain it), but as you can see no actual mold etc. I also put it in sun UV light to ensure the death of any such horrid beasts as a precaution.
Beyond this, no splits, writing etc, except for obviously the signature by. Not taking any risks in this crazy time.
(you can safely guess who that was). As to the signature and origin of the record. Obviously, Clodaghs address / contact details, as well as mine, will be completely redacted to ensure privacy. Copy of Swaddling Songs you want.
Please let me know if you require any further details or photos. The item "Mellow Candle Swaddling Songs lp folk psych prog vinyl record 1st press SIGNED" is in sale since Saturday, October 3, 2020.
This item is in the category "Music\Records". The seller is "dbdpd6050" and is located in Paralowie, SA.
This item can be shipped worldwide.
Artist: Mellow Candle
Style: Progressive
Duration: LP
Record Grading: Very Good (VG) to Very Good Plus (VG+)
Speed: 33 RPM
Record Size: 12"
Record Label: Deram
Release Year: 1972
Edition: First Pressing
Genre: Folk
Sleeve Grading: Very Good (VG)
Special Attributes: Signed