Jim Pollock Walking Vinyl Record GOLD Limited Ed xx/100 Hand Signed Art Print #d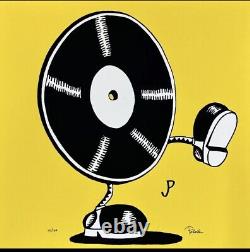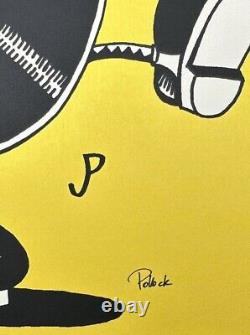 Screen print, 12 x 12 inches, high quality paper. Signed and hand-numbered edition limited to 100 - UNOPENED, DELIVERED DIRECTLY FROM GALLERY. This Jim Pollock Walking Vinyl Gold Edition print is a must-have for any art collector or fan of the artist. With its intricate details and vibrant colors, this print is sure to make a statement in any room.
Produced in 2023, this piece is a great addition to anyone's collection. The artist behind the print is Jim Pollock, a renowned artist known for his unique style. Whether you're a Jim Pollock enthusiast or simply looking for a stunning piece of art to add to your collection, this print is sure to impress. Please note sometimes there can be a slight color variation between ad photo and the actual art work in-hand.